In this article , we will explore the top 10 benefits of having a home gym in detail. A home gym can provide a convenient and cost-effective way to exercise and improve your physical health. In 2023, there are many benefits to having a home gym, including the ability to work out on your own schedule, save time and money on transportation, and have more control over your workout environment. Here are the top 10 benefits of having a home gym in 2023:
Convenience: With a home gym, you don't have to worry about traveling to a gym or fitting your workouts into a crowded class schedule. You can work out whenever it's most convenient for you, whether that's early in the morning, late at night, or even on a lunch break.

Comfort: A home gym allows you to exercise in your own space, where you can feel comfortable and at ease. You don't have to worry about being self-conscious or feeling judged by others.

Customization: With a home gym, you can choose the equipment and setup that works best for you and your fitness goals. You can tailor your workouts to your specific needs and preferences.

Cost savings: A home gym can save you money on gym memberships, class fees, and transportation costs. You can also invest in high-quality equipment that you can use for years to come.

Privacy: If you value your privacy, a home gym can provide a secure and private space to exercise. You won't have to worry about sharing equipment or being seen by others.

Time savings: A home gym allows you to save time by eliminating the need to travel to and from the gym. You can fit your workouts into your busy schedule more easily.

Safety: With a home gym, you can minimize the risk of exposure to germs and illnesses that can be transmitted in public spaces. You can also control the cleanliness of your equipment.

Personalization: With a home gym, you can personalize your workouts to fit your needs and goals. You can focus on specific muscle groups or types of exercise that are most important to you.

Motivation: A home gym can provide a sense of ownership and accountability, which can help you stay motivated to exercise regularly.

Flexibility: A home gym allows you to be flexible with your workouts, adapting to your changing needs and goals as you progress. You can change your routine, add new exercises, and try different equipment to keep things interesting and challenging.




Lets discuss some other benefits of having a home gym briefly.
Workout from Anywhere
Are you aware that you can exercise regardless of where you are? We're not talking about your couch or your garage here, by the way. This conversation is about putting together a home gym for yourself. The first of the top ten benefits of having a home gym is that you don't have to be confined to a single location, which would otherwise restrict the variety of activities you may perform. When it comes to physical activity, there is no such thing as boredom when you have your very own home gym!
Stay Motivated and Active
The ability to maintain your motivation and continue your active lifestyle is the primary advantage of having your very own home gym. If you have your own fitness gear, there is no reason why you can't work out in the comfort of your own home. At the gym, you won't need to worry about overbooking time slots or waiting in line for machines because there won't be any. Just get up and keep going!
Read Fitness Quotation for more motivation and consistency.
Exercise without Commuting
One of the top ten advantages of having a home gym is the ability to work out whenever you want without having to factor in travel time. People opt to exercise at home for a variety of reasons, the most common of which are due to the fact that it is more convenient, more comfortable, and less expensive.
Better Sleep-One of The Top 10 Benefits of a Home Gym
It is common practise to disregard sleep, despite the fact that it is an integral component of healthy living. Lack of sleep has been linked to a number of negative health effects, including increased risk of diabetes and obesity. Additionally, it has a detrimental impact on your mood, which, in turn, can have an impact on the relationships you have with your family and friends. A lack of sleep can still hinder your ability to achieve your weight loss objectives, even if you do not have the opportunity to exercise when you are awake.
Exercising in the morning before going to bed at night is the most effective approach to improve the quality of sleep you get.
Improve Mental Health and Reduce Mental Stress
Regular exercise is one of the best habits for improving mental health and reducing mental stress, and it's also one of the healthiest habits overall. Some people find that working out by alone is the most effective way to clear their minds, relieve tension, and feel rejuvenated because there are no interruptions. In addition, studies have shown that people who have access to fitness machines are more likely to utilize them on a regular basis, which is beneficial to their mental health and lessens the amount of mental stress they experience.
Better Joint Health
You will have better joint health as a result of using the fitness machines in your home gym, which is one of the most significant advantages of owning such equipment. Using workout equipment can minimize the chance of injury to your joints by as much as seventy percent, according to some studies. Investing in a home gym could be one route to go if you are seeking for ways to prevent joint difficulties in the future or if you already have joint problems and are looking for ways to get some relief from those concerns.
Enjoy Convenience
The convenience is among the top 10 benefits of a home gym that is equipped with top exercise machines. They make it possible for you to work out whenever and wherever you choose, without having to worry about becoming sweaty or embarrassing yourself in public. Another advantage is that they have a minimal impact and, as a rule, do not place as much strain on your joints as other types of exercises do. This allows you to perform a wider variety of exercises during your workouts.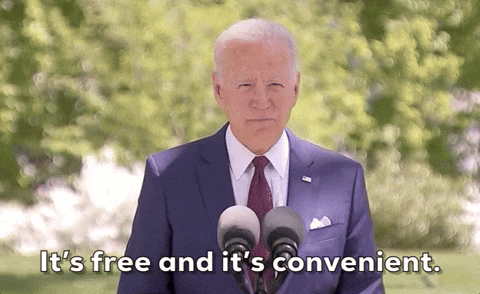 Getting Strong at Lifting Weight
Strength training using weights is one of the most effective ways to add muscle. On the other hand, lifting huge weights without assistance might be challenging. If you have exercise machines in your home gym, you may ignore concerns about whether the weight you are lifting is too light or too heavy, allowing you to concentrate completely on gaining muscle and strength.
Improve Balance and Stability
Improving one's balance and stability can be accomplished by engaging in activities and exercises that are performed on a level surface. It is essential to have fitness equipment that can assist you in achieving your goals of improving your balance and stability if you want to see progress in these areas. A daily commitment to physical activity at home will help contribute to a life that is more balanced and stable.
Save Money on Gym Membership
If you make an investment in fitness products, you won't need to devote a significant portion of your income to paying for pricey gym subscriptions. These will make it possible for you to get a fantastic workout without having to spend a lot of money and can save you a lot of time as well. You will no longer feel obligated to go to the gym if you have a fitness machine in your own house because you may exercise whenever and wherever you like. When you have fitness machines at home, you and your loved ones will have a fantastic time working out together.